Loyalty Club, also known as Fan Club, Loyalty Club, Loyal Customer Club, is a customer management software. Unlike CRM(customer relation management) software, which focuses on managing the progress of customer work in an organization or business, loyalty club software should focus on customer behavior and have a correct analysis of customer behavior such as the number of customer visits, time interval between visits, purchase amount, duration of the last purchase, customer preferences, customer habits and the like so that based on these analyzes, the right decisions to encourage the customer Take more purchases or referrals and modify the business model based on the customer's interests, needs and habits.
The loyalty club pursues two main goals:

Gather information about customers and discover customer habits and tastes.
Creating a sense of loyalty in the customer and ensuring the return of the customer.
Based on the mentioned goals, in order to have marketing strategies and make the customer loyal to a business, loyalty cards are used for the communication channel between the customers and the loyalty club software.
These cards are mentioned in stores and service centers with the names of loyalty card, special card, membership card, fan card, gift card, customer club card, VIP customer card, rating card, prize card, etc that This card usually looks like a bank card and is typically made of PVC.
The acceptor (business) joins the customer in his customer club and gives him a loyalty card, a percentage of the customer's purchase is charged as credit within this card and the customer can use in the purchase after this credit, in addition The customer increases his score with each purchase, and by increasing this score, he can use more attractive and diverse offers.
The customer uses this card to use the purchase credit and collect more points, and the credit inside the customer's card tempts him/her to use your product or service again.
Loyalty cards are a good competitive advantage for you compared to your competitors.
You can easily use these cards for targeted marketing, in the form of gift cards.

Click on the photo to see the customer club portal.
Infrastructure required to set up a loyalty club:
You may be interested to know that, despite the benefits of the loyalty club (customer loyalty program) and its amazing impact on a business, setting up a customer club is very simple. In general, the infrastructure required to set up a loyalty club is divided into three categories:
Software
The biggest reason why customer loyalty programs are only implemented by big brands is the high cost of customer club software. Big brands know very well that they can only get the best result of their customer club if their customer loyalty program is tailored to their goals and needs. The high cost of specialized business consulting (MBA) fees and programming costs, as well as the costs associated with developing the software, have made the customer club software more expensive.
Hooshmand Sazan Sajed international Company has provided a platform to reduce the cost of royalty club software and launch a dedicated loyalty program for various businesses in an incredible way.
Hardware
Depending on the type of loyalty club software, the hardware will also be different. Usually, in setting up a loyalty club, on the one hand, you need customer-side hardware, which is the membership card or loyalty card. These cards are usually made of bank cards (PVC 760 Micron) and are personalized by a magnetic strip or barcode or a chip on the card. Each card is defined in the name of a customer in the loyalty club software and the information of this card is unique. On the other hand, acceptor hardware (hardware that connects the loyalty card and customer club software) is needed. This hardware varies depending on the type of loyalty card and can be a POS device or a barcode reader. Due to the fact that the connection of POS devices must be established through the telecommunication platform (telephone line or SIM card), these devices have limitations in use and their use in setting up a loyalty club is decreasing. These devices have given way to applications and hardware that work on the Internet, which in addition to ease of use can be used anywhere.
Human resource
Human resource is one of the most determining factors in the success or failure of a loyalty club. The more regular and accurate the implementation of customer loyalty programs by the manpower of a store or service center, the higher the percentage of influence of the customer club in that business.
But a professional and principled loyalty club must be designed and implemented to have the least need for human resource and at the same time waste the least time from him/her and the customer. Working with the loyalty club software should be simple and practical for the operator so that he/she can quickly perform membership and transaction registration operations even when the store or service center is busy.
Other infrastructures required in setting up a loyalty club (depending on the loyalty club software) may include a telephone line or the Internet, or the need for a connection between the loyalty club software and the accounting software or cash register.
Do you have doubts about growth and success, loyalty club, necessary expert force, additional costs, software platform and your customer club outputs?
We will provide you with a clear vision of the business of loyalty by conducting internal studies and examining the surrounding environment.
With the emergence of the Internet business and the rapid growth of this market, we are always faced with new phrases that we need to increase our vocabulary accordingly. Have you ever wondered what a loyalty club is? And why should we use such a thing to grow our business? Customer retention is one of the principles of business. In the business manifesto that has been drafted in recent years, retaining former customers and turning them into loyal customers, in addition to increasing consumption and profits by former customers, makes them factors for the marketing of the business. In this article, we are going to introduce the advantages and disadvantages of maintaining a loyalty club using SMS.
What are the advantages and disadvantages of a loyalty club ?
The loyalty club is a place to gather and identify loyal customers to give them rewards and economic points. Encouraging the customer to consume more is one of the goals of the loyalty club. The main goal of this club is to turn current customers into regular customers.
Save the customer database
By registering a customer in a loyalty club, customer information is collected in a business database. This information can enable communication with the customer for marketing.
The available information can give you an accurate view of the customer's behavior, needs and purchases so that you can better manage your business. When you have access to the customer's phone number, by purchasing the national SMS panel, you can text him on special occasions and inform him of your sale.
Increase customer purchases
The business created by the loyalty club attracts the customer through actions such as bidding or creating an auction and offering a purchase discount. Examples of these discounts can be clearly seen in airline ticketing companies. These companies inform their customers about their discounts for each kilometer by purchasing SMS panels.
Customer relationship
The loyalty club makes it easier for you to connect with the customer. Communicating with the customer helps you better promote and promote your products.
Communicating with customers creates a sense of business life for you by conveying this feeling to your customers and audience, you can better attract them to buy the product and welcome it.
Reduce low-profit customers
Loyalty Club software has the ability to categorize customers and audiences. In this way, less profitable customers are separated from profitable customers. By separating low-profit customers, you can spend more time and energy on profitable customers and make more profit from your business.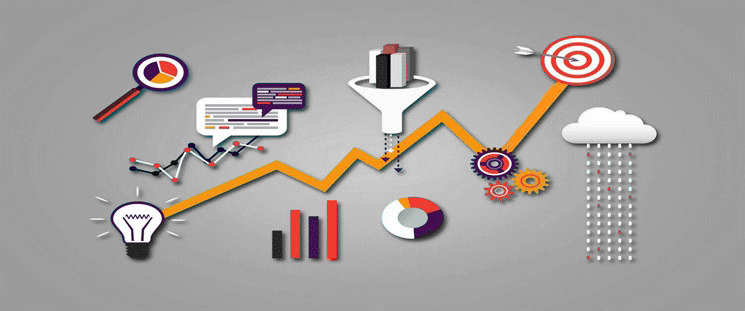 What are the disadvantages of a loyalty club?
One of the disadvantages of the loyalty club is that it cannot correctly identify loyalty behavior. In the sense that not being able to tell if a customer who is buying regularly needs these products or has bought from you because of the benefits of the club is a feeling of loyalty in any case and cannot be measured through the club.
But there are other ways to detect this loyalty in different ways. For example, you could reward a customer for writing a review or compliment. This way, loyal customers can be identified. Surveys are one of the things that can work in this area.
Balance the customer's purchases
Discounts at the loyalty club will damage your business if not followed properly. Therefore, although the discount attracts customers, it can be one of the weaknesses of the loyalty club. In order not to lose in your business, you should follow your strategy intelligently and adopt a more precise strategy.
Sales Department
As a product can be anywhere and sold. Every business may have its own loyalty club and loyal customers. Each of these clubs has its advantages. So there is a lot of competition between them to gain or lose a customer. In these cases, copying advertising methods and attracting customers from each other will not be responsible. So when setting up a loyalty club, consider quality and come up with good ideas to attract customers.
Limited customer information
Audience information in the loyalty club is limited. Sometimes competitors may come to the club and buy, but you do not know that they are competitors. Some customers do not give much information about themselves. This will limit your vision. However, having the same little information from customers, if properly managed, collected and identified, can become loyal customers and generate a lot of profit for your business.
Maintaining a customer club with the help of Sajed SMS
One of the best ways to communicate with a customer and turn them into a loyal customer is to use the SMS panel. SMS can communicate with the customer better than any other medium due to its availability. In order to have more loyal customers, all you have to do is buy the Sajed SMS panel and enter the number of your customers who buy from your company or store. One of the features of this SMS system is the ability to automatically and intelligently save the number of people in the phone book to join the club.
For example, with the help of a stand in your shop or store, you can ask customers to join the loyalty club by sending a special number to the special SMS number you have purchased and enjoy the discounts and benefits of membership in this club. Or with a customer number, you can create an infinite number of phonebooks for different things and consider one of them as a loyalty club. Then communicate with your customers by giving promotional text messages and increase your sales and, when necessary, ask them for their opinion about the company's operation or the provision of your services to customers.